"This book is amazing, it has helped me to see things a little more clearly!" -Don L.
"I have not been able to put it down since I started reading!" -Julie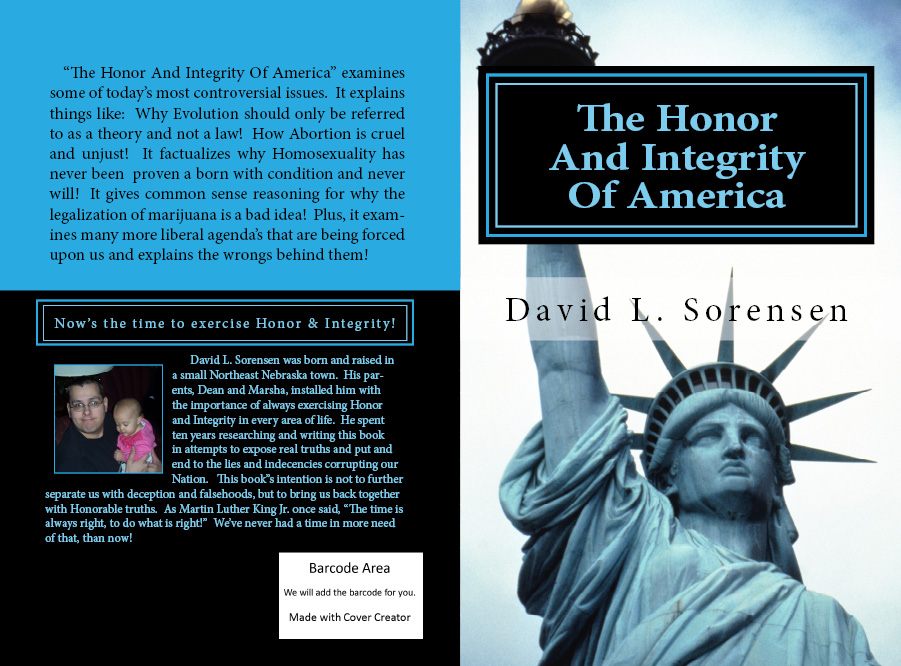 "This book should be read by every teenager and adult because of how it answers so many tough questions of our time!" -Chris B.
"I believe everyone who reads this book will be touched by it in some area of their lives!" -Bob S.
My book, "The Honor and Integrity of America", talks about the importance of acting with God's type of Honor and heeding His type of Integrity. Today, many people in our nation argue about issues they know nothing of. This kind of behavior results in dissension amongst society. My goal is to help us better understand what is right and wrong, so we can walk in that understanding.
Throughout the years, our nation's morals have slowly declined. We must act now to end this downward spiral. We must start defending ethical behavior and maintain upright principles. I am confident this generation will not be looked upon as the one who failed our virtues, but as the one who stood their ground against immorality and self-absorbed contentment. We will prevail against tending wrongs and pending injustices. We will succeed, because we must.
NOW IS THE TIME TO EXERCISE HONOR AND HEED INTEGRITY!!!